Unlocking and nurturing your mind, body, and soul.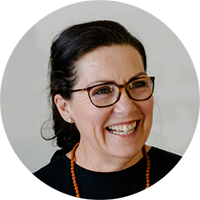 YOGA KEYS IS  RETURNING IN 2023

"Now more than ever, the world needs healing. As we adjust to a new way of living, we still require a connection.
Yoga Keys is a place to come together to learn, meditate, move, inspire, and find our strength within."

Hatha Yoga
The regular practice of Yoga enhances strength, flexibility, and balance. If you're feeling tired from stress, work, or life in general these classes aim to help you feel balanced, recharged, and ready to take on the world.

Yoga Therapy
Your inner world is reflected in your outer world. In order to meet the world in an open way, in which you can experience balance and flow, you first need to establish a solid connection with yourself.

Meditation
Move from conflicting action to creative response. When faced with resistance, emotional reactions, anxiety, and worry, Yoga Nidra provides the means to move from conflicting reactions to creative response.

Soul Counseling
Holistic perspective that integrates the body, emotions, mind, and spirit, the spiritual level is the deepest, the most profound, and the most instrumental in creating a rewarding and fulfilling life.
"I have just completed Christiane's 8-week meditation course. Her gentle guidance and encouragement through each step have taught me how to focus and still my mind on my journey to 'self'. I highly recommend to everyone in this fast-paced world this gift to their self"
"Yoga with Christiane has changed my life! At age 60 I am now more mindful and more flexible than I have ever been. It's amazing to be learning about Love, Light, and Power. It is inspiring, good for the soul and that's an exciting journey indeed!"
"I started with Christiane as a student 5 years ago. Christiane and her teaching method have given me the right tools to understand Yoga and has nurtured me through the years to where I can now use Yoga each day in some way."