Unlocking and nurturing your mind, body, and soul.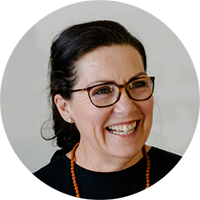 "Now more than ever, the world needs healing. As we adjust to a new way of living, we still require a connection.
Yoga Keys is a place to come together to learn, meditate, move, inspire, and find our strength within."
Online Holistic Health Consults for Preventative Health, Chronic and Acute Conditions.
I am passionate about taking care of my health and I would like to share my knowledge with you.
I use tools like Yoga Therapy and holistic health wisdom to support and restore your wellbeing goals from all kinds of conditions.
I use modalities such as Ayurveda, nutrition, lifestyle, breathing exercises, movement, guided meditation, and yoga in personalized programs.
Booking available on Tuesdays, Wednesdays, and Thursdays between 9am – 4pm.
Please contact me directly ([email protected]) to discuss your health and book a time that suits you.
We can also arrange a payment plan. Pass on these details to anyone that you think might need health and wellbeing support.

Hatha Yoga
The regular practice of Yoga enhances strength, flexibility, and balance. If you're feeling tired from stress, work, or life in general these classes aim to help you feel balanced, recharged, and ready to take on the world.

Yoga Therapy
Your inner world is reflected in your outer world. In order to meet the world in an open way, in which you can experience balance and flow, you first need to establish a solid connection with yourself.

Meditation
Move from conflicting action to creative response. When faced with resistance, emotional reactions, anxiety, and worry, Yoga Nidra provides the means to move from conflicting reactions to creative response.

Soul Counseling
Holistic perspective that integrates the body, emotions, mind, and spirit, the spiritual level is the deepest, the most profound, and the most instrumental in creating a rewarding and fulfilling life.
Christmas gathering this year will be by the beach at Inverloch
Rotary Park The Esplanade opposite Pymble Avenue under the Rotunda if it rains.
Sunday December 13 from 8 am 
An opportunity to re-connect and share with your soul family after 9 months of seperation!
Join me for open conversations and mediation.
By the beach classes starting on December 27, 2020 until  January 12, 2021.
7.30 am to 8.45 am daily including New Year's Day.
$10 / class (cash only)  
5 classes / get one FREE
Bring a mat or a towel.
Full Moon Meditations 2021
Thursday - January 21,  2021 at 7 pm No Yoga Nidra on that evening.
Sunday - February 27, 2021 at 5 pm 
Sunday - March 28, 2021 at 5 pm
Tuesday - April 27, 2021 at 7 pm No Yoga Nidra on that evening.
In-Studio classes starting from  January 12, 2021.
Classes will be also be hosted on Zoom under the same studio's policy and price.
Tuesday
( Studio & Zoom )
HATHA 6.00 PM - 7.15 PM
YOGA NIDRA 7.30 PM - 8.15 PM  (guided meditation) 
Wednesday
( Studio & Zoom )
RESTORATIVE YOGA 6.00 PM - 7.15 PM 
Free Q&A with Wisdom after class.
Thursday
( Studio & Zoom )
HATHA 5.30 PM - 6.45 PM
YOGA NIDRA 7.00 PM - 7.45 PM  (guided meditation) 
"I have just completed Christiane's 8-week meditation course. Her gentle guidance and encouragement through each step have taught me how to focus and still my mind on my journey to 'self'. I highly recommend to everyone in this fast-paced world this gift to their self"
"Yoga with Christiane has changed my life! At age 60 I am now more mindful and more flexible than I have ever been. It's amazing to be learning about Love, Light, and Power. It is inspiring, good for the soul and that's an exciting journey indeed!"
"I started with Christiane as a student 5 years ago. Christiane and her teaching method have given me the right tools to understand Yoga and has nurtured me through the years to where I can now use Yoga each day in some way."
Enjoy our services.
If you have any questions or concerns please do not hesitate to contact Christiane
"Raise your consciousness. Nurture your soul. Be inspired and discover who you really are."