Unlocking and nurturing your mind, body, and soul.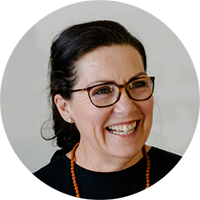 2021 has taught us a lot about how to be flexible and adaptable in the face of great challenges! But, through this, we have also discovered how wonderfully effective online Yoga classes can be. And it is with this lived experience that I have decided to close the Leongatha Studio and, instead, move Yoga Keys online!
Term 4 will be delivered as virtual classes via Zoom as per the existing class timetable, with a one-day retreat in November 2021 where the Yoga class combined with a workshop and meditation will be conducted in-person. Moving to a predominantly online class format should further improve accessibility and convenience for you.
Regular virtual classes provide a number of benefits, including:
Combines the experience of a live studio class with the comfort and privacy of practicing Yoga at your own home;
Eliminates travel time and allows you to conveniently integrate your Yoga practice into your home experience;
Delivers on facilitating your health and wellbeing journey, following the same class structure (Asana, Pranayama, Meditation) and teaching by me, albeit in a live-streamed format.
As a special offer in Term 4 to encourage Sadhana (daily practice), I am offering 10 X FREE consecutive Yoga classes from 6:45 am to 7.30 am when you purchase 10 X class passes online by October 3rd, 2021.
Additionally, existing students may use their Term 3 class passes to attend Zoom classes, or redeem them on the day retreat in November. You will only be able to participate in the early morning free classes if you purchase your 10 X passes by October 3rd.
Further ahead, in 2022, Yoga Keys will be offering some innovative projects, including a continuation of virtual classes as well as both local and international retreats, Yoga for Couples, Meditation in Motion, and Wisdom Teaching. More information will be provided on these in due course.
It is indeed a time for change and to reflect, restore, renew, rebirth, and reconnect. We are being called to ask ourselves – Do my actions support the life I want to create?  Yoga practice with Yoga Keys seeks to help you discover and achieve the life that you are meant to live, exploring questions like 'Who am I?' and 'What is my purpose on Earth?'. As you progress over the weeks you will train your body to practice Sadhana anywhere you are, improve your ability to meditate, become confident, healthier, and fearless.
Thank you all for your compassion and support throughout the last 10 years. Please reach out if you have any questions regarding the change. In the meantime, I look forward to continuing Yoga Keys virtually and to continuing to help my students on their path to wellness, peace, strength, and vitality.

"Now more than ever, the world needs healing. As we adjust to a new way of living, we still require a connection.
Yoga Keys is a place to come together to learn, meditate, move, inspire, and find our strength within."

Hatha Yoga
The regular practice of Yoga enhances strength, flexibility, and balance. If you're feeling tired from stress, work, or life in general these classes aim to help you feel balanced, recharged, and ready to take on the world.

Yoga Therapy
Your inner world is reflected in your outer world. In order to meet the world in an open way, in which you can experience balance and flow, you first need to establish a solid connection with yourself.

Meditation
Move from conflicting action to creative response. When faced with resistance, emotional reactions, anxiety, and worry, Yoga Nidra provides the means to move from conflicting reactions to creative response.

Soul Counseling
Holistic perspective that integrates the body, emotions, mind, and spirit, the spiritual level is the deepest, the most profound, and the most instrumental in creating a rewarding and fulfilling life.
Online Holistic Health Consults for Preventative Health, Chronic and Acute Conditions.
Christiane uses tools like Yoga Therapy and holistic health wisdom to support and restore your wellbeing goals from all kinds of conditions.
Modalities such as Ayurveda, nutrition, lifestyle, breathing exercises, movement, guided meditation, yoga are part of her personalized programs.
Booking available on Tuesdays, Wednesdays, and Thursdays between 9am – 4pm.
Please contact me directly (cs.yogakeys@gmail.com) to discuss your health and book a time that suits you.
Payment plans are available. Pass on these details to anyone that you think might need health and wellbeing support.
Wednesday
HATHA YOGA 5.15 PM - 6.15 PM 
RESTORATIVE YOGA 6.15 PM - 7.15 PM
Thursday
HATHA 10.00 AM - 11.00 AM
YOGA NIDRA 11.15 AM - 12.00 AM 
MEDITATION IN MOTION 5.30 PM - 6.45 PM
"I have just completed Christiane's 8-week meditation course. Her gentle guidance and encouragement through each step have taught me how to focus and still my mind on my journey to 'self'. I highly recommend to everyone in this fast-paced world this gift to their self"
"Yoga with Christiane has changed my life! At age 60 I am now more mindful and more flexible than I have ever been. It's amazing to be learning about Love, Light, and Power. It is inspiring, good for the soul and that's an exciting journey indeed!"
"I started with Christiane as a student 5 years ago. Christiane and her teaching method have given me the right tools to understand Yoga and has nurtured me through the years to where I can now use Yoga each day in some way."
Enjoy our services.
If you have any questions or concerns please do not hesitate to contact Christiane
"Raise your consciousness. Nurture your soul. Be inspired and discover who you really are."